Craters & Freighters Seattle, Washington
A National Powerhouse with Local Accountability.
At Craters & Freighters, we have a nationwide network of offices and a multitude of global resources to provide our customers with specialty crating, packaging and a seamless transportation process. Behind this powerhouse however, are your local representatives who take full responsibility for ensuring the safety of your valuable items and who are there when you have questions or concerns.
Our Seattle location is devoted to your crating needs, whether you need to ship sentimental family heirlooms such as heavy antiques, or heat shrink-wrapped construction equipment for your commercial job.  Our team handles your valuables with the attention and knowledge necessary for a responsible and safe transport.  
Our staff is here to offer you the utmost in care with our white-glove service, individualized wood crating and packaging, and transportation services.  Seattle Craters & Freighters is a leader when it comes to freight solutions for any need and with over three decades under our belt, you can count on us to be both professional and reliable when it comes to your most prized possessions.  Our confidence in our ability is matched only by our integrity and quality customer service and satisfaction.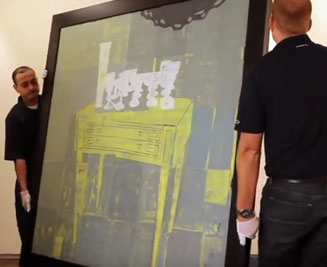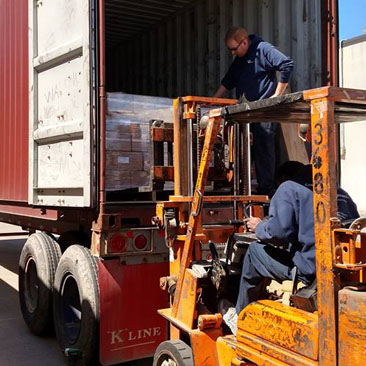 We help organizations of all kinds get their valuable assets to their destination safely and securely.
When our commercial customers come to our Seattle Craters & Freighters with equipment that is not only incredibly expensive, but oftentimes consists of huge pieces of machinery or hazardous materials, they expect only the best in quality and assurance.  And that's what they receive.  Our team will never shy away from a challenge and every customer, no matter the service they require, can feel confident knowing that their job is the most important job we have.  
We offer an array of shipping services to take the stress out of transporting your items.
Shipping items from Seattle within the U.S.?  We can take care of you.  Shipping items from Seattle to Europe?  We've got you covered there, too.  No matter where your items need to go, we can help get them there safely and efficiently.  Not size, value, or even fragility will compromise our attention to detail.  We will custom make any crate necessary in any size necessary to get your items where they need to go, unharmed.  You can rest-assure that when no one else can pack it and ship it–we can. 
We treat your items like they are our own, providing exceptional attention to detail.
If you're moving from the Seattle area and want a professional moving company to help you, Seattle Craters & Freighters is the company up to the task.  We know that you can't put a price on many of the possessions that make up your home.  That's why we take care to pack and transport your belongings responsibly.  Using our years of training, you are promised the ultimate in thoughtful and precise packing and moving techniques.
Our Kent, Tacoma & Seattle team has unmatched expertise in providing custom crating and packing solutions.
We understand the ins and outs of the freighting industry, both domestically and internationally. Our wood crates are always up to code for entry into their foreign destinations and our warehouse is inspected monthly to ensure quality control and compliance. We provide more than properly designed wood crates for your items, we also offer peace of mind for the safe arrival of those items. We are only as satisfied as our least satisfied customer, it's our job to instill confidence and we take great pride in doing so through expert crating and packing.
FAST & EASY PROCESS
We can crate, pack, and ship your largest, most heavy and valuable items.
When other providers choose to step away from a difficult project, we step up and get the job done. We enjoy being challenged and making tough jobs look easy. We also have the ability to fully insure your items while they are in our care (pickup, packaging, and transit to final destination), offering our customers the confidence and assurance they're looking for when undergoing a crating and shipping project .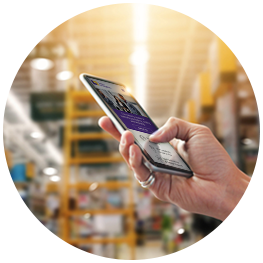 STEP 1
Contact us to discuss
your needs.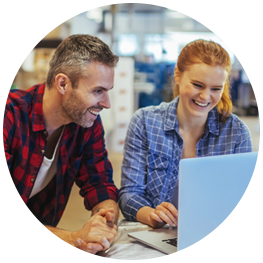 STEP 2
We provide a quote with a
recommended approach.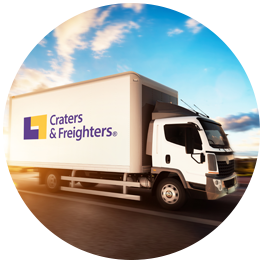 STEP 3
Once approved we package,
crate and/or ship your item.
Expertise that delivers.
Providing leadership and excellence to any crating and shipping task, Seattle Craters & Freighters is unrivaled in the Seattle area.  With years of industry knowledge and an inspired code of conduct, our customers are offered the freedom that comes with confidence and peace of mind when they use our crating and shipping services.
Your Seattle team will answer any questions you may have and provide you with insight throughout your entire project.  We are happy to be responsible for any kind and any size of crating or shipping task because we know we can do it, and do it well.  Let us prove it to you.